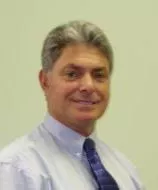 I am here offering my assistance and willing to share my knowlege as a Medicare Reciepeint.
As a licensed Insurance representative for over 35 years.
With Pre Existing medical conditions I have the experience to assist and advise.
Thank you for giving me the opportunity to help you better understand Medicare, what it covers, what the deductibles
are and the best option to suit your needs. All plans are based on Government guidelines and may be similar, the
companies may be different. Today it seems like everyone is in the Medicare Business. Sports Legends, and more
all asking you to trust them. Everyone needs to know an Insurance Companies background and rating. Be aware!
I was originally licensed to sell insurance in the State of Florida in 1975-76. Since then I have helped many people
both healthy and those with pre existing conditions (like me) get insurance. I am a Type 1 Diabetic since 1964. I know
how important insurance is, and how difficult it can be to acquire, If you are eligible for Medicare (sign up dates) you
may have the benefits of guarantee issue health insurance.
Understanding the different plans, coverage's and what a company offers can be very confusing. At No obligation I will
do my best to supply you the information necessary to help you understand the coverage's available and assist help if
you desire to enroll in a Medicare Advantgage, Supplement (medicap), Prescription or Dental plan.

Medicare Supplement (Medigap) Insurance Coverage, was standardized to benefit the insured. NOT All Medicare
Supplement or Advantage Plans are the same. Many plans can be different, rates, exclusions, coverage's and
a companies financial standings may be different. I will be happy to share with you the various options and
differences that companies may or may not offer.
A little more about me: I am a dedicated hard working truthful person that always tries to find the best solution
to an issue. I have been active and successful in Insurance (Life-Health, P&C, Ind. Adjuster) , Real Estate Broker
for most of my adult life. I am dedicated to reducing Carbon Pollution that is causing Global Warming Cancer
and many other health issues that are compromising our environment.
I am licensed in multiple states and can assist a majority of those interested throughout the United States. If I
do not have a solution, I will be happy to recommend a few professionals that can help you.
If you have any questions please feel free to Contact/Email or call me (561/860-6888).
More information about me:
Originally licensed to sell Life & Health Insurance (Florida) 1976.
Insurance licenses include: Property & Causality, Independent Adjuster (flood Certified), Multi-State
Licensed Real Estate Broker (Florida) since 1976
Environmental educator - Director of ECO Fuel Systems, LLC
Due to Governmental regulations and the different Medigap and Advantage plans we are unable
to advise until we are aware of your needs and get your permission to advise.